School Attendance Policy
Children should come to School every day. They should be only absent if the reason is unavoidable. Allowing a child to be absent without good reason is against the law and you can be fined up to £2000. Every half-day absence from School has to be classified by the School (not by the parent) as either authorised or unauthorised. This is why information about the cause of each absence is always required.
Authorised absences are mornings or afternoons away from School for a good reason: illness or other unavoidable causes.
Unauthorised absences are those that the School does not consider reasonable and for which no leave has been given. This includes keeping children off School for trivial reasons; trunacy; absences which have not been properly explained and children who arrive too late to get a mark. Providing a note may not be sufficent if the reason given is not unadvoidable or known to be untrue (your child will always talk about a day off School!). Children should never be kept off School for reasons such as shopping, minding younger children or as a treat e.g. birthdays.
Some children need encouragement to attend regularly. Any problems are best sorted out between the School, you and the child. it is never better to cover up his/her absence or give into pressure to excuse him/her from School. This gives the impression that attendance doesn't matter and may make things worse. You are expected to contact the School at an early stage and to work with staff in resolving problesm together. It may be necessary to involve the Education Welfare Officer (EWO) who can help. In extreme cases the EWO may have to use legal powers and court proceedings to improve pupil attendance. You may wish to contact the EWO yourself to ask advice. Her telephone number is avaliable from the School office.
Procedures
The School applies the following procedures in deciding how to deal with individual absences.
Illness and other legitimate reasons
If your child is unfit for School, you should contact the School on your first day in person or by phone. If the absence is for three days or more your child must bring a written note signed by you for each period of absence. Absences will not be authorised without this procedure. Leave may be granted in an emergency (e.g. bereavement) or for a medical appointments, which have to be taken in School time, provided an appointment card is seen. We expect that all other appointments such as check ups must be made outside School time.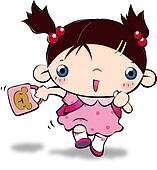 Holidays
Holidays must be taken outside term time. If this is unavoidable due to exceptional circumstances then a request can be made (a form is avaliable from the School office).
All holiday leave in term times is at the discretion of the Headteacher. Provided the request is made in advance in writing by the parent looking after the child, one holiday for up to 10 days per School year may be granted provided the child's attendance record is otherwise satisfactory . Leave may be refused where children have already missed a lot of work or at crucial times of the year (e.g. National tests for Year 2 and 6 in the Spring and Summer terms).
Requests for leave beyond 10 days a year will only be granted in execptional circumstances on a case by case basis.
Punctuality
Children should arrive at School in good time for the start of the session, unless lateness in unavoidable. Missing the beginning of the School day is very upsetting for your child and affects their progress when they miss part or all of a lesson. The class is also disrupted by late arrivals. You are expected to ensure that children are present for registration. Arriving more than 30 minutes after the start of the session without an acceptable reason is counted as an unauthorised absence.
Collection at the end of the day on time is also important for your child's well being. We will always look after any child who we know has not been collected on time.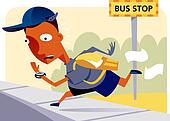 Summary
The School has a legal duty to publish its absence figures to you and to promote good attendance. You will receive information in your child's report. Very good attendance is rewarded termly with individual certifcates and prizes. We have a monthly attendance challenge for the classes and the results are displayed in School. Your suggestions about how to encourage attendance are especially welcome.
The School has a duty to make your child's time at School interesting and worthwhile. You have a duty to make sure that your children attend. The School believes that working with parents is the best way to ensure as high a level of attendance as possible.
Rates of attendance
2008-09
| | |
| --- | --- |
| School | 95.1% |
| LA | 94.6% |
| National (2008) | 94.7% |
We aim to continously improve our attendance to achieve the acceptable standard of 95% so please make sure that your children are only absent when it is absolutely necessary.
---
Charging
What if my child damages School equipment?
The Governors reserve the right to charge a parent for any loss or damage to School propery or equipment beyond normal wear and tear.
It is not the policy of the School to ask parents for contributions towards materials used in class.
The School has a policy of not charging parents more than cost and will not make a profit.
How does the School fund School trips?
No charges can be made for visits wholly and mainly in School time. This provision of the 1988 Education Act came into force in April 1989. This affects all journeys from School and the costs of all visiting companies.
These enriching activities are vital in the broadening and enhancing of your child's education. We propose to continue with educational visits both to and away from School. For residential visits we will charge for all costs outside the school day such as meals. accomdation and staffing. The balance will be requested as a voluntary contribution.
When planning such activities we will apply the following procedure:
Send details of proposed events to parents

State the cost needed for each child to cover the event

Request a voluntary contribution (and charges in the case of residential) to cover the cost, including insurance cover. No child will be excluded because of a parent's unwillingness or inability to make a voluntary contribution: the law requires this.

Point out that in the unlikely event of insufficent monies being received to cover the cost, the event was cancelled.
We have always valued the support and encouragement that we have received in the past and are confident that this will continue.
When possible we will use funding from the Whitley Excellence Cluster and private fund (money raised through voluntary activities such as school discos) to subsidise the costs for all parents.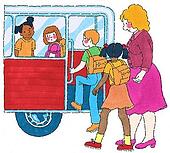 ---
Behaviour in School
We believe that the best way to encourage good standards of behaviour in our School is a clear consistent code of conduct, backed by a positive combination of rewards and sanctions with a constructive community atmosphere.
Good behaviour is a necessary condition for effective teaching and learning to take place.
We will help children feel good about themselves and others, by:
giving positive feedback; ensuring that all children are praised for behaving well

encouraging children to develop courtesy, honesty, respect and tolerance for others

giving children the oppotunity to see themselves as part of a wider community in our School, where they can explore ways in which they can help to make our School a more caring and a safer place for everyone

encouraging children to solve conflicts peacefully

helping children to work and play in co-operation with others

using a range of rewards to encourage constructive behaviour across the ability and social range

condemning the act, not the child

using sanctions when there is a persistent regard of acceptable behaviour standards and serious misdemeanours take place

involving parents when serious disciplinary problems arise
The active promotion of this policy will create a positive ethos and enviroment, in which teacher and child will follow the requirements of the National Curriculum, as defined in our policy documents.
All children are expected to be considerate towards each other and to show respect for adults.
Members of staff will manage all aspects of discipline in the manner of a caring parent. Parents will be contacted if an incident is of a particular concern. Building a Better Behaved School is issued to all parents and gives rewards and sanctions and how we deal with bullying.
How we encourage good behaviour
We believe that good behaviour should be recognised through praise and rewards. There may include:
smile and other body language

words - spoken and written

hug or gentle touch

sharing with laughter

privileges

celebrating with class

stickers

certificates

golden time

peer support through Playground Friends

ignoring low level misbehaviour (unless it is disrupting the class) - in this way the children learn that good behaviour gets them attention from the teacher
What is unacceptable behaviour
If a child chooses not to operate with the clear boundaries of our school rules we will talk to the child explaining why the behaviour is unacceptable and discuss a more appropriate way of acting. It will be made clear that if the child continues to behave in same way then a sanction will be invoked. Such behaviour includes:
Some types of behaviour demand that a sanction is imposed immediately when the behaviour directly endangers or harms another child or adult. This includes:
Following the Macpherson report we are required to report all racist behaviour to the local authority
How we discourage inappropriate behaviour
Sometimes children forget or choose to ignore what is expected of them and it may be necessary to deal with persistent misbehaviour by;
using disapproving body language like a frown;

giving a verbal warning;

removing a child to another part of the class;

arranging supervised time out of class when the child is ignored and does nothing;

sending a child to another member of staff;

removing privileges such as playtime or golden time;

informing parents;

putting a child on report;

excluding the child from school for a part of a day or for one day or more.
Level one
The class teacher is responsible for the management of the behaviour of the children in the class. This includes dealing with disruptive/off task behaviours, difficulty settling and inappropriate social behaviours. S/he will deal with the improvement of a child's behaviour through positive strategies, sanctions, seating arrangements and deployment of support staff. The teacher must keep an informal record and maintain informal contact with parents, expressing concerns.
Level Two
Where there is continued unacceptable behaviour or a significant incident occurs then the class teacher will alert the parents in a formal meeting to the concerns. School records must be kept with half-termly reviews. Referral to other agencies such as LINKS may be appropriate.
Level Three
If the unacceptable behaviour continues and the child is regularly having difficulties despite previous strategies then the class teacher and the Phase Leader will meet with the parents to agree a plan for improvement (Behaviour Support Plan). Specific behaviour objectives will be set with clearly identified sanctions and rewards.
The Headteacher and Deputy Headteacher will be informed and the child monitored and mentored as required.
Level Four
The child is seriously disrupting the education and safety of other pupils and is in danger of exclusion.
The Headteacher or Deputy Headteacher will work with the parents and the class teacher to implement a revised beahviour improvement programme. A referral will be made to the Behaviour Support Team and a Pastoral Support Plan will be agreed with the parents.
Level Five
If unacceptable behaviour persists or a very serious incidence occurs (such as serious physical assault resulting in actual bodily harm) then the child will be excluded from school. This could be for part of the day e.g. lunchtime or the afternoon session or for a fixed period or permanently. The Headteacher or Deputy Headteacher or one of the Assistant Headteachers (in the absence of the Head or Deputy) are the only people who can make this decision.
The Governing Body will be informed through a meeting of the Discipline Committee.
Procdures for exclusion are established in law and the school will always act within these requirements.
How parents can help
talk to your child about how important the Golden Rules are at school

teach your child to respect adults who care for them

sign and support the Home/School Agreement

support your child(ren) to understand that a School community is much larger than a family so we may have different rules from those at home

if you are worried about your child's behaviour talk to the class teacher - we are here to help

if your child tells you about other children, listen carefully and encourage them to talk about all the things at school but never condemn the other child - remember someone else might be talking about your child!

if your child complains about something that happened at school try to find out all the facts and then speak to the class teacher
---
Action against Bullying
What is bullying?
Bullying can take many forms. Bullying can be short term or can continue over the years. Bullying can be physical or verbal or even just a look.
Bullying is the wilful, concious desire to hurt, threaten or frighten someone else. To do this the bully has a form of power over the victim. Some bullies will use threats of violence or actual physical intimidation; some will use verbal malice or exclusion; young children often use aggressive behaviour to bully others.
Who is a bully?
There are many traditional stereotypes of the bully and victim. However there are no unique characteristics that add up to a bully and bullies are not easily recognisable.
Bullies can also be victims,
All bullies have somethings in common:
bullies tend to have assertive, aggresive attitudes over which they excercise little control:

bullies tend to lack empathy, they cannot imagine what the victim feels;

bullies tend to lack guilt, they rationalise that the victim somehow 'deserves' the bullying treatment.
How we will deal with bullying
We believe that children should be taught how to deal with bullies. They will learn:
that no one has the right to hurt them

that they do not have the right to hurt anyone else

that it is good 'to tell'
When we discover a bullying incident we will:
remain calm and in charge

take the incident or report seriously

take action as quickly as possible

determine whether those actions should be private or public

reassure the victim(s)

offer help, advice and support to the victim(s)

make it clear to the bully that their actions are totally unacceptable

encourage the bully to understand the victim's point of view

punish the bully within the agreed school sanctions

expian clearly the punishment and why it is being given

inform other staff and parents

ensure that the bully is given opportunity to make reparation

make sure that the incident does not live on after it has been dealt with

ensure that the victim is OK but never overprotect

monitor the children involved until satisfied that the relationship is stable